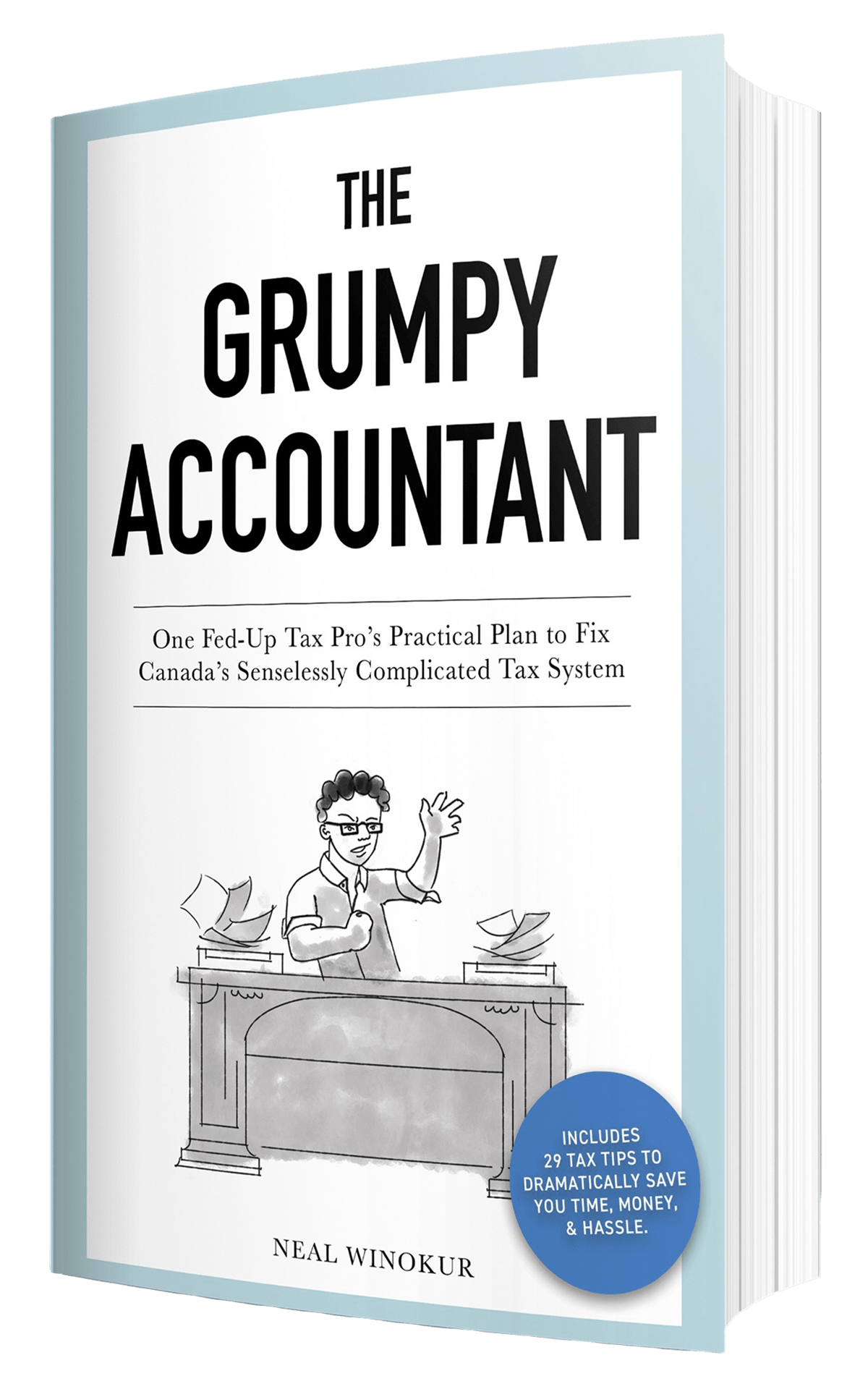 Scott Hennig
President & CEO, Canadian Taxpayers Federation
The Grumpy Accountant accomplishes an almost unimaginable literary feat: it's funny and it explains the Canadian tax system. Yes, there are real-life tax tips. And yes, there are intriguing tax policy ideas. But best of all, it's packed with hilarity as characters bumble through Canada's maze of tax regulations and provoke searing satirical rants from the grumpy accountant. It's like watching a hit sitcom that'll get you a bigger tax refund.
Hugh Segal

Mathews Fellow in Global Public Policy, Queen's University
The clear reasoning, trenchant analysis and solid advice in 'The Grumpy Accountant', should shape an aggressive tax reform agenda for Canada, and the sooner the better!
Mark Milke

Author of Tax Me I'm Canadian and Public Policy Analyst

Neal Winokur's The Grumpy Accountant is exactly what any Canadian frustrated with how governments tax, spend, and borrow with wild abandon needs to read. The book not only details the inability of governments to focus on what matters and skip that which does not, as an accountant, Winokur also offers 29 valuable tips so you can avoid 'giving' the Leviathan of government any more than necessary.
Sean Cooper

Mortgage Broker and Bestselling Author of Burn Your Mortgage

The Grumpy Accountant was a great read. Neal somehow managed to make taxes interesting. I really like the book's story format. I could really relate to the characters and learned a lot as I read along. Overall, I highly recommend this book to anyone looking to gain a better understanding of taxes. You won't be disappointed.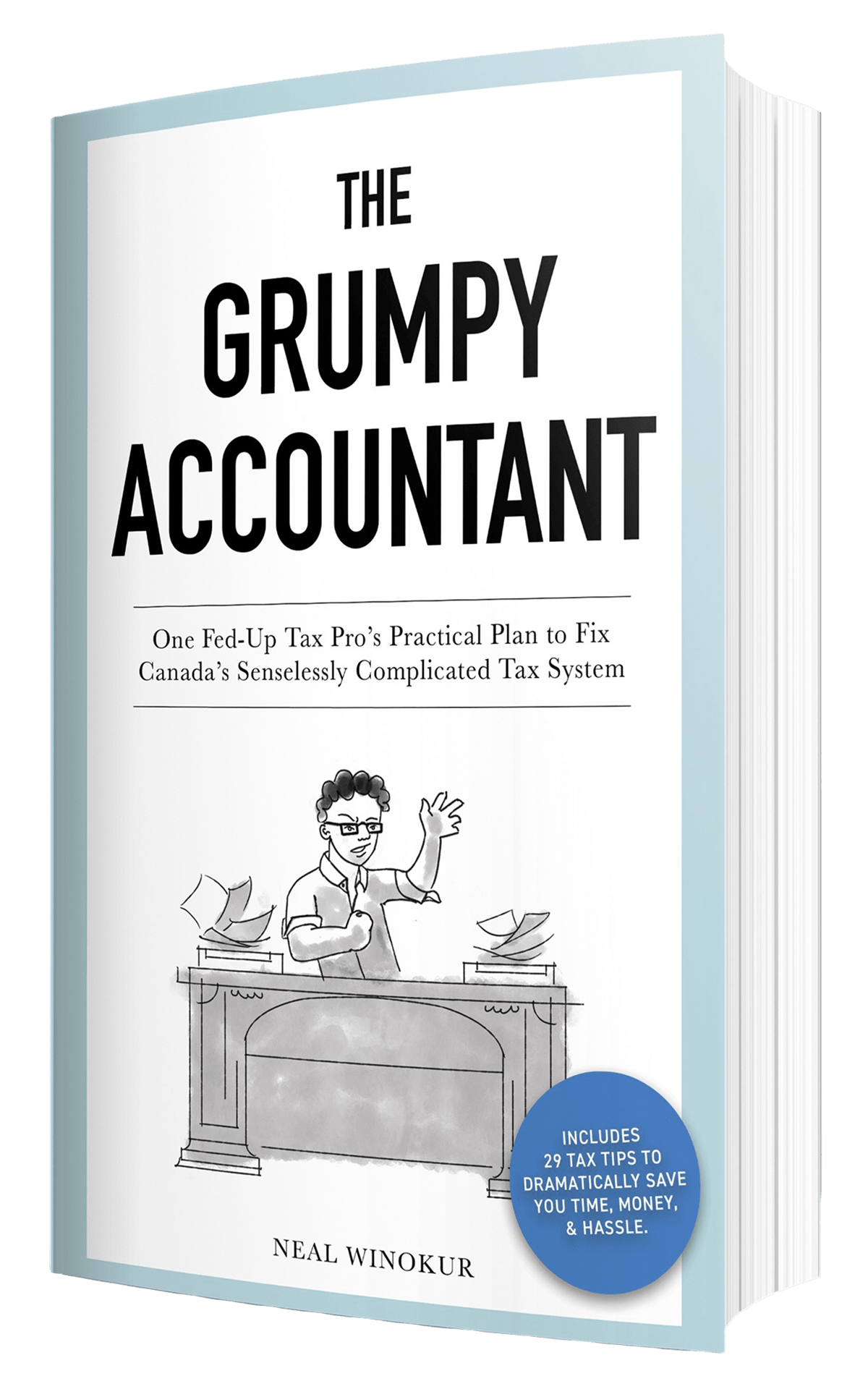 Chapter One
WHY IS MY PAY CHEQUE SO LOW?
It was Monday morning, and, for Jerry, it was his first-ever Monday
morning of his first day at his new job. He finally graduated from
university where he studied architecture and was genuinely excited to begin the next phase of his life.
He arrived at work and his first order of business was to meet with the human resources department for an orientation. What in the world does it mean to be a "human resource" he thought to himself. Regardless, he had no time to ponder these great mysteries. He had forms to fill out.
He looked at the forms. They were strange and meaningless to him.
There was one form for the federal government and another for the
province. He had no idea how to fill them out. Each form had a list of"tax deductions"that he could fill out or leave blank. He had to fill in his social insurance number, which he didn't know of hand.
Jerry was flabbergasted. He had worked odd jobs throughout high
school and university. Some of them were unpaid internships and others were informal. He didn't remember anything about filling out official-looking forms.
In all of his years in high school and university, he never learnt about any of these concepts. He felt lost and dejected. He was very embarrassed as he told the human resources employees that he must call his parents to ask them how he should fill out these forms. His parents told him his social insurance number but otherwise were unable to help him as they also had no idea what these forms were.
This free exceprt includes:
The Table of Contents

Book Intro (The Making of The Grumpy Accountant)

Chapter one (Why is My Pay Cheque So Low?)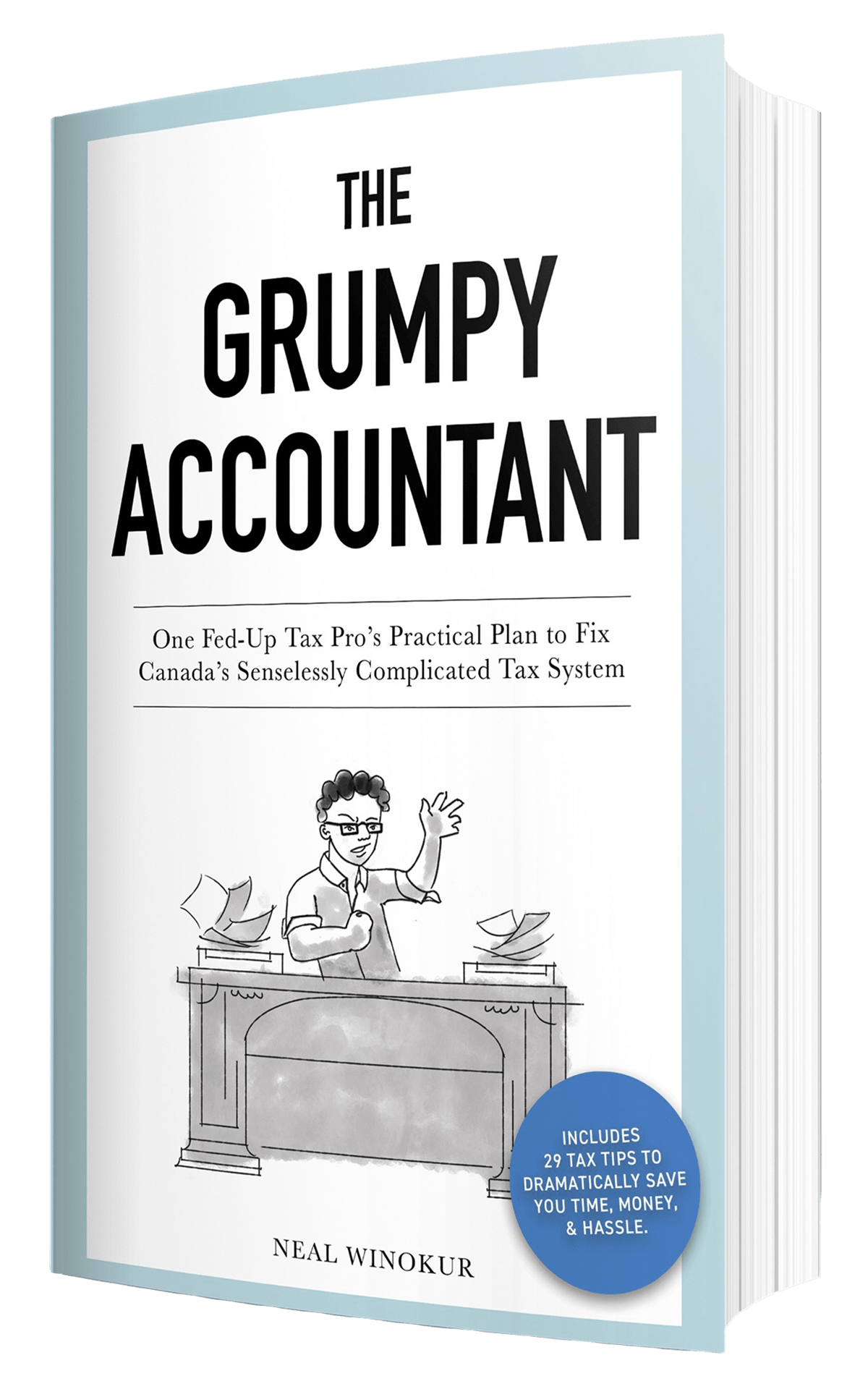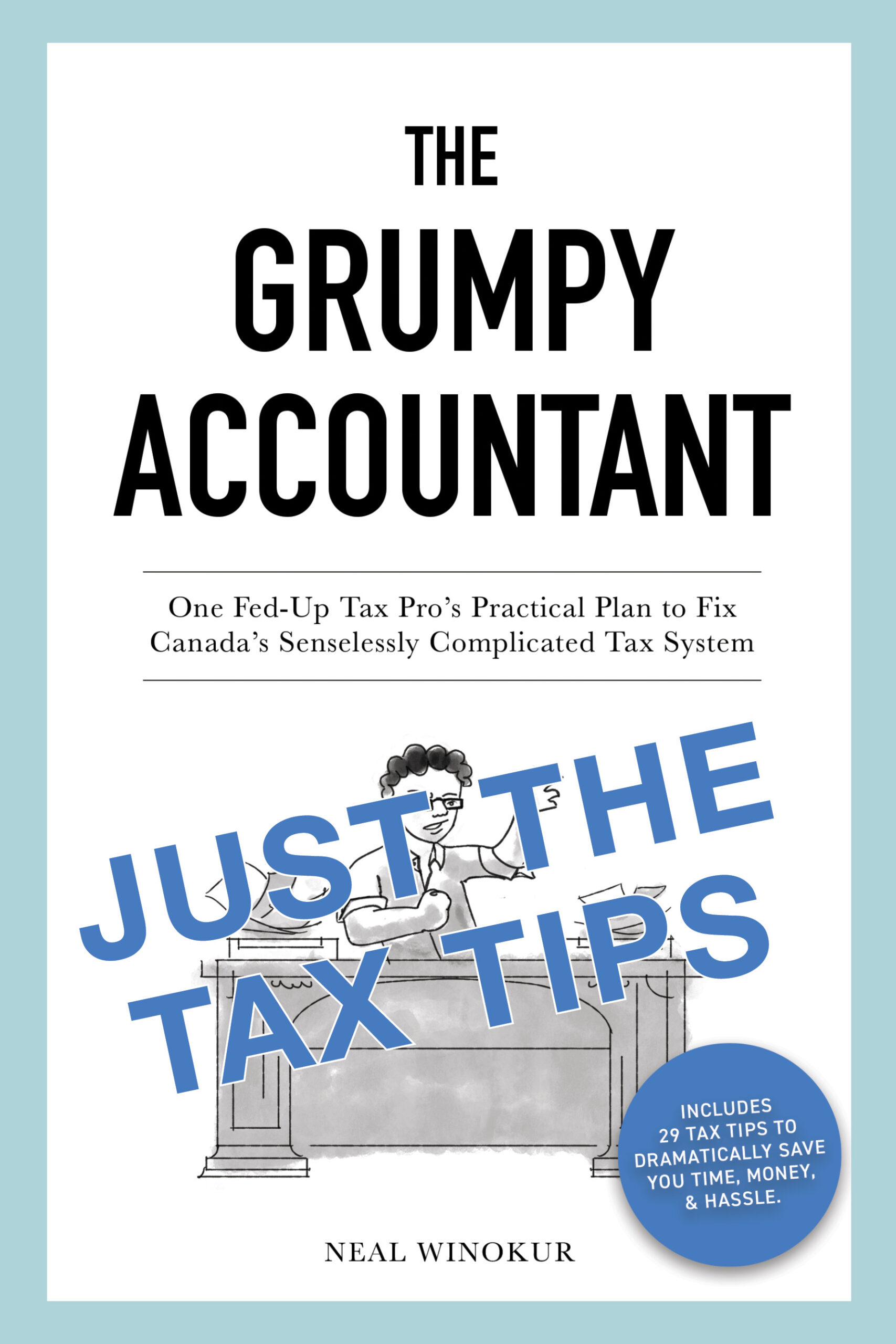 "I have a dream" book excerpt
Audiobook | Retail sample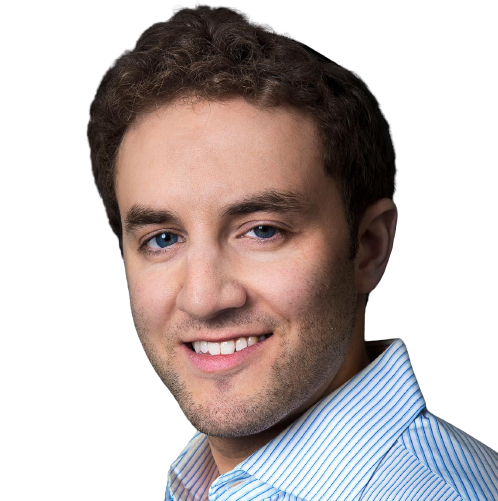 Neal Winokur, CPA, started his practice in 2013 and his grumpiness has grown ever since.
An active blogger, several of his articles have been published in the National Post. Neal feels a moral obligation to speak out against the inherent flaws, unfairness and needless complexities that define Canadian tax.
His dream is for the Canadian tax system to be massively simplified to the point where his job as a tax accountant would no longer exist. His wife won't be too happy about this, but it's for the good of the nation.
Please sign his petition calling for a massive simplification of the Canadian tax system!